HISTORICAL
Cyberlog Inc. has nearly 30 years of expertise in the design and development of business computing solutions. Established for more than 20 years, Cyberlog has recently taken a youthful turn and is currently expanding in the market. With loyal and well-established clients from the very beginning, the Business Development team is very active in the field to collaborate in improving the management of all types of businesses.
During these many years, we have designed several types of professional management applications in different business areas to meet mass needs and specific needs.
Whether it is to manage the hours of work of your labor, perform the traceability of the production cycle of a packaging plant or bill the time worked by your employees, Cyberlog is THE solution to your software needs.
Cyberlog's mission is to provide a software solution adapt to the needs of our customers.
We believe that software must be designed, configured, modified and used according to users' demands and not the other way around. In a world where each company has its own methods and business rules, it is essential that IT is at the service of users in order to make their work as optimal as possible. We are aware that the world is changing rapidly and that ways of doing things are changing just as quickly. That's why our solutions are constantly evolving year after year.
At Cyberlog, our customers are not numbers. If you need a change or modification, you do not have to fill out a form and wait for a committee to look at your request. Our team is available at all times to talk to you or to meet you to find the best possible solution to allow you to move forward quickly.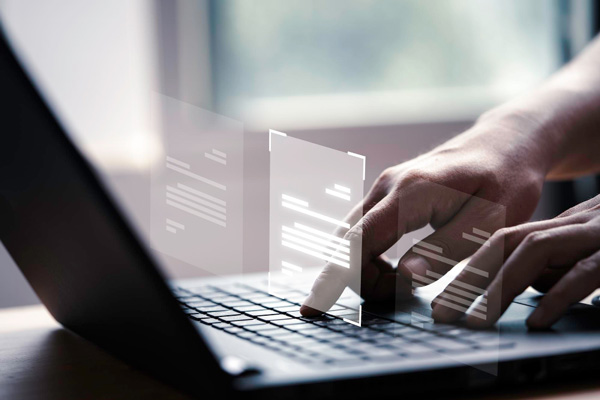 TECHNOLOGICAL ENVIRONMENT
Our solutions are developed for use in a Windows environment or in a Web environment. Our 4th generation development tools enable us to provide robust and flexible applications for all our customers. The majority of our customers choose to host their data on their site in order to maintain control and maintain the vital information of their business. We also offer secure hosting of their data on our servers.