OUR WEB CREATIONS
Discover our web creations where each project is an opportunity to demonstrate that customer satisfaction is our priority. No matter the complexity of the project or the technical challenges that arise, we leverage our skills to bring a professional and creative touch to each step of the process.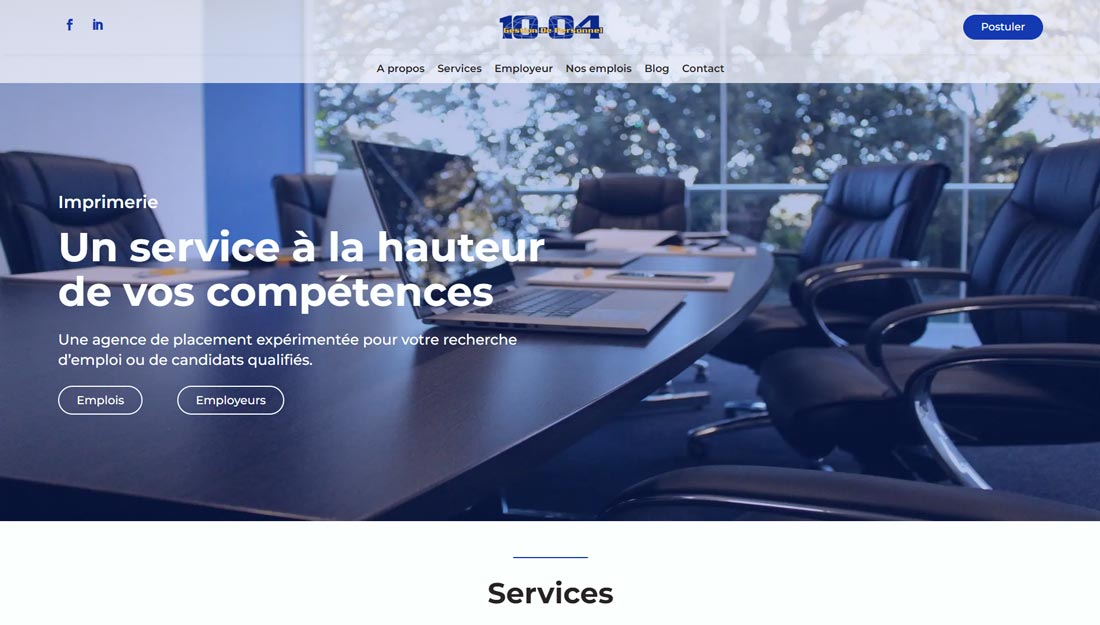 GESTION DE PERSONNEL 10-04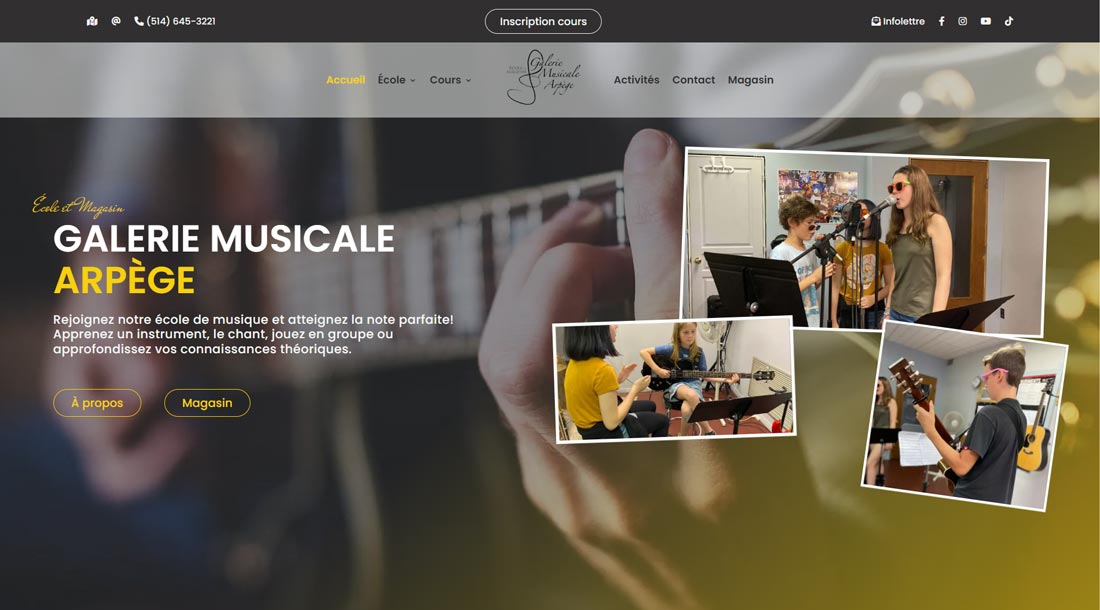 GALERIE MUSICALE ARPÈGE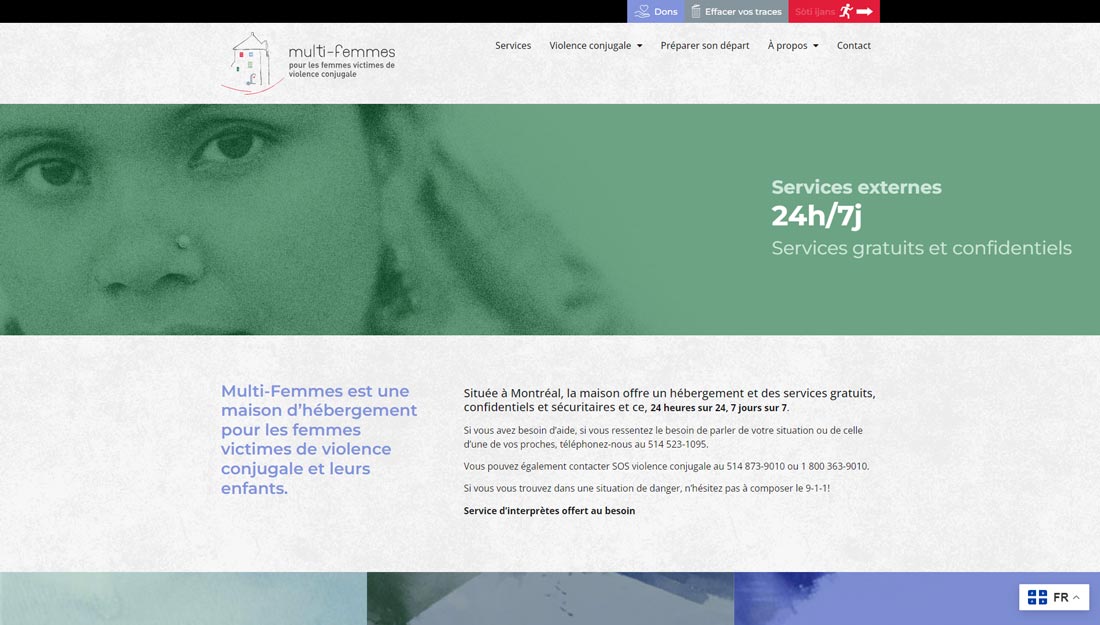 MUTLI-FEMMES
READY TO START YOUR PROJECT?
We're here to help you bring your ideas to life. Contact our team now to discuss your project.
GESTION DE PERSONNEL 10-04
CLIENT
Since 1999, Gestion de Personnel 10-04 has excelled in recruitment and employee placement. Their fast and experienced service bridges the gap between companies in search of new talents and individuals seeking professional opportunities.
PROJECT
We closely collaborated with Gestion de Personnel 10-04 for the complete redesign of their website to meet their evolving needs.
The goal was to develop a modern platform that highlights their services and job offerings while simplifying application management.
We designed a dynamic website where their job offers are automatically integrated as soon as they are published, prioritizing urgent opportunities. To streamline the application process, we implemented an online form directly connected to their personnel management system, also developed by our company. Additionally, we introduced a feature that allows interested users to schedule appointments with a specific professional linked to the desired job offer.
TECHNOLOGIES
WordPress | PHP | JavaScript | HTML | CSS |
CYBERLOG EXPERTISE
Theme development
Content creation
API Integration related to job offers
Online application using a form
Online scheduling for a specific job offer
Documentation
Hosting
Maintenance and security
GALERIE MUSICALE ARPÈGE
CLIENT
Located in the east of Montreal, Galerie Musicale Arpège is a music school as well as a store for music articles and instruments. Since 1982, it has brought together music enthusiasts, both amateurs and professionals, in a warm and friendly atmosphere.
PROJECT
Commissioned for the complete redesign of Galerie Musicale Arpège's website, we created new content for their platform while modernizing their image. Our goal was to develop an intuitive and immersive website that reflects their friendly and family-oriented ambiance.
TECHNOLOGIES USED
WordPress | HTML | CSS
CYBERLOG EXPERTISE
Theme development
Content creation
Writing
Creation of custom icons
Integration of the newsletter
Maintenance and security
MULTI-FEMMES
CLIENT
Multi-Femmes is a nonprofit community organization that assists women who are victims of domestic violence.
PROJECT
The Multi-Femmes website aims to inform and assist women who are victims of domestic violence. Accessible in multiple languages to reach a diverse audience, the platform also offers the option to make online donations to financially support the organization.
Prioritizing the safety and well-being of visitors, specific features have been integrated, including a direct link for a quick exit from the site if needed, as well as a guide to effectively erase browsing history.
TECHNOLOGIES USED
WordPress
CYBERLOG EXPERTISE
Online donations
Multilingual website
Maintenance and security