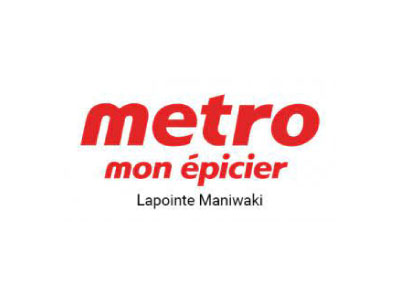 We are delighted to announce that Metro Lapointe, located in Maniwaki, has chosen S.T.A to enhance their time and attendance management within their establishment. They are now part of our growing list of Metro grocery stores that have fully benefited from our solution. Here's how S.T.A will assist them:
Schedule, shift, and contract management
Project, product, and task management
Integration with the payroll system
Absence, illness, and tardiness control
Training time tracking
Holidays and bonuses calculation
Rounding and tolerance settings
Department management
Human Resources module
Punch clock options:
Clock in and out, and record meal breaks
Submit leave and vacation requests directly on the punch clock
View total hours worked
Manage their time banking
General messages, by department or individual
We thank Metro Lapointe for their trust!